© 2019 Selina Maitreya
I awoke today as I have most days recently, experiencing an overwhelming sense of gratitude.
Words don't truly explain the feeling of overflowing abundance that is my life.
I christened Summer 2019 as the summer of joy. It's been six years since my car event and subsequent brain injury. This is the first summer I felt fully healed and open to completely experiencing joy. I walked all over Massachusetts. I went to tons of movies and listened to lots of live music. I spent many nights watching the sunset over the Spy Pond, and eating corn, ice cream, fried foods and lobster rolls. I cooked up a storm and invited a lot of friends and neighbors to share some of my favorite dishes.
As this Summer comes to an end, it has been the best summer I have had in quite, some time.
I am so grateful to have landed back in New England where I am surrounded by old friends and family who have seen me through so many iterations of my life, who still love me and have excepted the shifts and changes I have made, and show me daily their deep affection and appreciation for who I am. It is such a pleasure to see my old friends move graciously into their lives with all the many loses and joys and twists and turns.
I am grateful as I watch and spend time with each of my sons and the families they are creating. Can there be any greater joy for a mother then to see your son choose a wife who is interesting, smart, warm, and willing to do the hard work that is life, while still creating time for fun?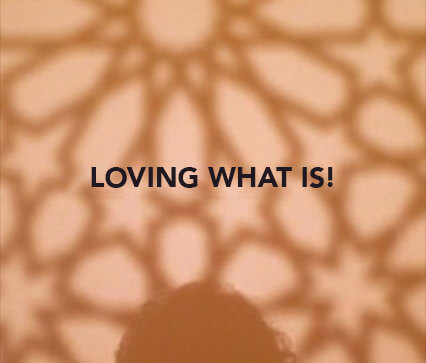 And don't get me started on being a grandmother… it is such a pleasure to be with Maddy Mae, being present to her awareness of each and every moment she experiences, sensing her goodness, and watching her complete love for her mom and dad. Being in Maddy's presence is having the opportunity to once again remember the newness in all of the small moments of life. It's totally impossible to be with this child and not experience the divine in all.
This fall I will embark on a national tour, bringing my 30 years of history as a consultant to photographers. It will be my last one. I'll be presenting with an amazing woman, Jenna Close. Young, uber smart, visually talented and totally committed to living life fully. How fortunate am I to be sharing the platform of education and inspiration with a woman who represents the most positive aspects of our creative community.
I continue to experience great joy as I write my third book. Monks Without Monasteries: How Ordinary People Live Extraordinary Lives. This book has been 4 years in the making as it was given to me under another title while I was still severely brain injured and due to my new operating system, has been unfolding slowly and has only recently gained steam. If you feel moved by what you read here, Monks Without Monasteries will totally blow your mind.
My life, like everyone else's contains challenge. I am still completely rebuilding my financial life, am not involved in a romantic relationship and am 64 years old with absolutely no retirement fund. While these challenges are a part of my everyday life, I notice them, I take care of what is needed in the moment and I put the majority my attention on the elements of my life that bring me joy.
This is the most responsible choice I can make. For what we put our attention on grows.
Why would I put my attention on the challenges? If I want them to change, I put my attention on the joy I experience in my life and then my life grows from that frequency.
You and I both know we are no different.
We both have the capacity to experience joy and will most likely experience challenges in our life.
The question is where will you place your attention?
Will you join me in placing your attention on the goodness that prevails?
Will you join me in waking up to wonder?